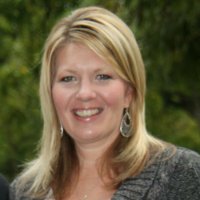 Sheri Howard
Northwest District Vice President 2015 - 2016
My husband and I have been married for 25 years and have three children, Connor, Casey and Gabrielle.  After working in the legal and business world for over 25 years I made the decision to return to college.  In January 2014 I started attending Des Moines Area Community College (DMACC) at the Carroll Campus.  I was inducted into Phi Theta Kappa in October 2014 and elected Northwest District Vice President for the Iowa Region in February 2015.
I am scheduled to graduate from DMACC in May 2017 with an A.S. Liberal Arts degree with a concentration in Pre-Law. After graduating from DMACC I plan to transfer to Bellevue University to obtain a Legal Services degree.  I then plan to transfer to Drake University Law School to obtain my Doctor Of Jurisprudence.
Currently, my family and I live in Ankeny, IA, and I own a consulting business and work for Nationwide Mutual Insurance.